Evolve your communication skills and change the way people see you.
Purple Monkey, communications partner for companies tackling their growth.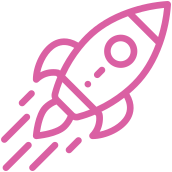 If you're a startup, you may have to tangle with an 800-pound gorilla already in your space. Or you might have the opposite challenge of defining a new market or product category with no existing customers. Either way, you're building from the ground up—an arduous task for any company.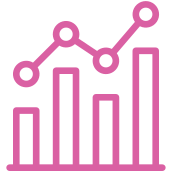 A company that has already validated its product within the marketplace and has proven that the unit economics are sustainable needs to step-up its game also on the communication part. You need to work inwards as well as talking to your customers. You need to build more corporate environment, manage the team and change the communication toward international market.
Are you ready to start your idea and scale-up your business?
We are the right partner! – Mapping business environment
– Developing messaging and positioning
– Preparing the communication strategy
– Creating content
– Pitching stories, press releases – Helping you to develop the brand story
– Implementing the branding in all marketing materials
– Testing the messaging and adaptation We prepare you for:
– Interviews
– Pitches
– Public appearances
We build communication lines throughout your company:
– Workshops with team members
– Individual coaching's
As a part of your team we design a customized communications strategy that matches your business goals and objectives.
Every start-up and scale-up is different so the briefing is the way we can go through your pain points.
We give you strategic proposal.
And then we dive in as an outsourced part of your team.
Working with a small number of hand-picked startups on a long-term basis enables us to provide a holistic approach towards achieving your goals